standard room
Your stay in Guyana starts with our incredible accommodations. Enjoy views of Georgetown, the Demerara River Bridge, and the daily procession of start-like lights of the fishing boats from our well-appointed Standard Rooms.
---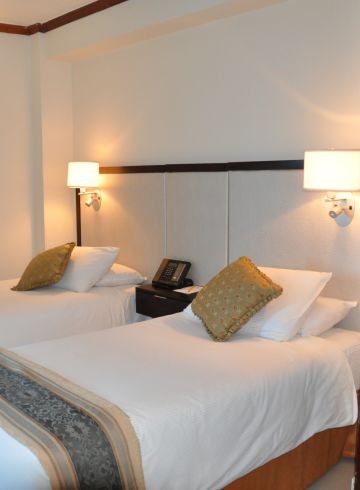 Standard Twin Room
Beds: 2
Occupancy: 2
Room Size: 3
Perfect for family or friend getaways, our Standard Twin Rooms offer 320 square feet of space in an effortlessly modern setting.
Standard King Room
Get more bang for your buck in our Standard King Rooms. Sleep soundly on a king size bed and enjoy 320 square feet of space.